An opportunity like this doesn't come along all that often, and if you are looking for a change, this might be for you. The Cowlitz River Cabins include three wood cabin rental units with a beautiful log house, Chalet, and a wood cabin. There is a teepee too. This cabin building property is a good income producer. You could buy it as an investment only or you could live on the site and rent out the remaining wood cabin units. All of the wood cabins are fully furnished, and each cabin building has a hot tub. This is a gorgeous 5.38-acre property that is worth looking at, located in Randle, Washington and is priced at $775,000. Located in a beautiful part of the country, this is a wood cabin opportunity that can't be missed.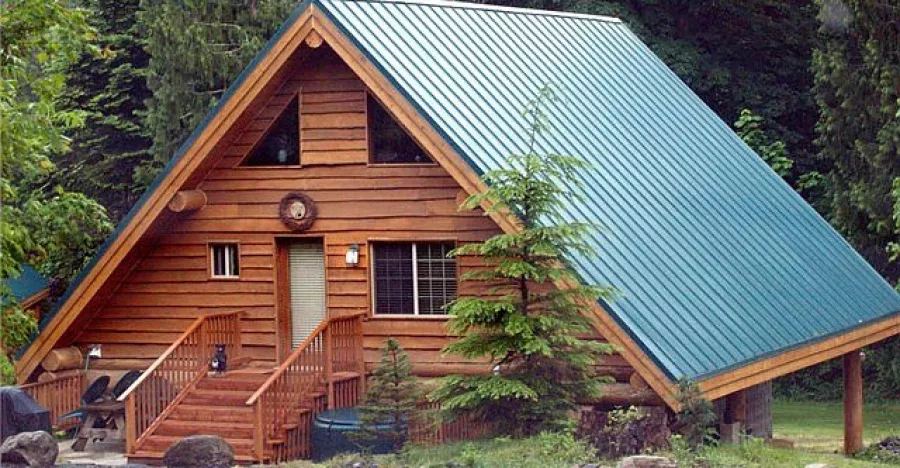 The St Helens cabin building has a private hot tub in this newly constructed, 1,036 square foot fully furnished, beautiful A-frame cabin building a vacation home. This wood cabin is as affordable as it is adorable. The wood cabin's exterior is made of beautiful hand-scribed logs and cedar siding that gives a rustic charm, making this cabin building the perfect woodsy getaway. The wood cabin has a wide set of stairs that welcomes you to an entrance featuring patios on either side. There is a private, jetted hot tub that sits on one side, and on the other side, a gas barbecue and picnic table that provides space to enjoy an outdoor meal.
Last, but not least, in the summertime, the property has an amazing edible vegetable garden for your picking pleasure. The vegetable garden has fresh tomatoes and squash, perfect for any meal. The interior of this wood cabin has a spacious feel due to the open floor plan and the 22-foot vaulted ceiling, which soars high above the great room. Upstairs has a romantic bedroom loft that overlooks the living room and also features a beautiful mission style furniture. When your day is done, you will love the queen size bed that envelops your body into a heavenly white goose down feather bed. On the main floor of the wood cabin, there are two built-in cozy bunker beds one full size and one queen size with woodsy animal printed curtains you can keep close for privacy. The bedroom is bathed in natural sunlight by large windows with uniquely crafted valances. There are several walls are beautifully painted in a two-toned terra cotta scheme, which accentuates the vertical timber columns and horizontal logs seen throughout the room.
The Mt Adams Chalet is a luxury chalet-style cabin building with its private hot tub, recently completed and ready for your enjoyment. This cabin building is one of three that sits on eight beautiful acres and is near to Mount Saint Helens, Mt. Rainier, and the newly renovated White Pass Ski Area. The Mt Adams Chalet features three bedrooms, two baths and is complete with all the linens, dishes, and more. The Packwood location is known for its herds of elk that roam freely on the land, and it is not uncommon to see an elk herd pass by the cabin building on any given morning or evening.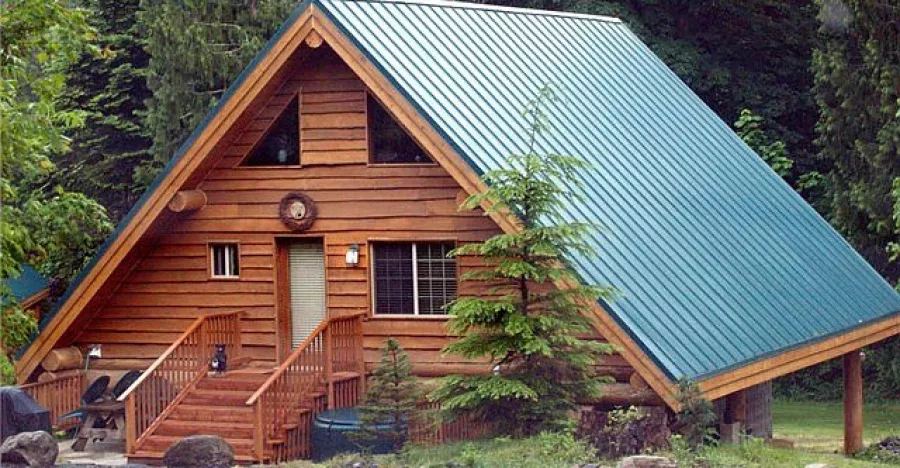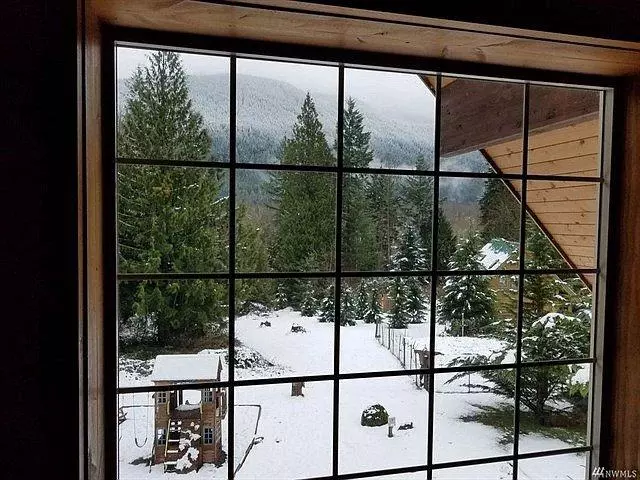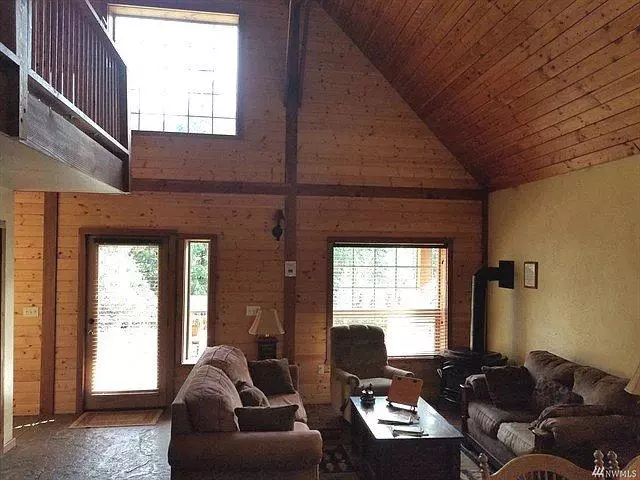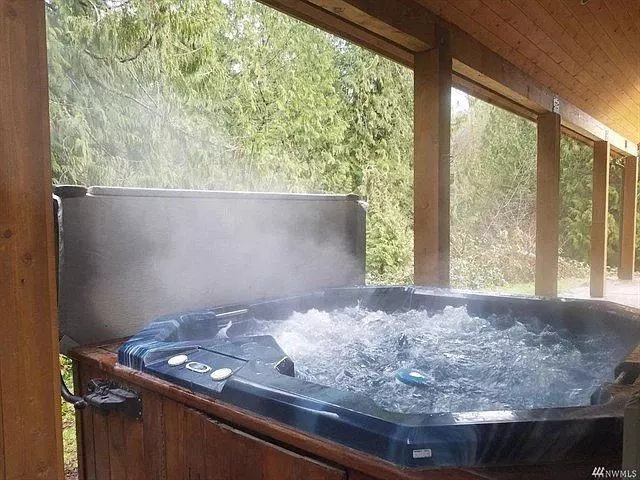 More about this story can be found at: Zillow